A Herefordshire Restaurant – Food & Drink of The Wye Valley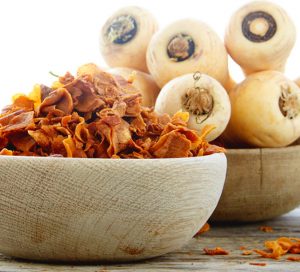 Our ancient Symonds Yat Inn has served local food and drink produce for well over one hundred years. Initially it would have been for local workers, building up a thirst and hunger on the river and small farmsteads.
Then, the railways brought Victorian tourists, who needed feeding after a days wandering around the Wye Valley, after hopping off the steam train which was a regular visitor to the Yat.
The Saracens Head Inn today, still caters for the hungry tourist and thirsty local, who, after a days exploring the vast woodland or boating on the river, rely on freshly made quality food, and well kept drinks on tap or in bottle.
Where others have opted for the cheapest produce to maximise profit, we have strived to build up a regular and reliable list of local food and drink producers, meaning the food in our restaurant and bar is as fresh and tasty as possible.
We endeavour to source meat from animals which have been treated humanely, whilst trying our best to source free range produce, reared by people who care about their animals, sustainability and the environment.
Our chefs pride themselves on preparing dishes with a strong flavour of the Wye Valley, Gloucestershire, Welsh Borders and surrounding area.
Our team of talented chefs, cooks, waiting and bar staff all take pride in serving visitors to the Saracens Head Inn. They do so in the safe knowledge that they are serving customers some of the very best local produce in Britain… We wouldn't have it any other way.
The Saracens Head restaurant serves a wide variety of dishes, from Charcuterie Sharing Boards to Vegetarian Quiche, Breconshire 12oz Rib Eye Steak to Pan Seared Salmon, we have something for every palate:
Our ingredients are carefully selected and wherever possible are seasonal and locally produced. We are passionate about what we do and everything we serve has been prepared freshly for you.  – Head Chef, The Saracens Head Inn.
Recipes change from season-to-season, from our Lunch Menu, Dinner Menu and daily specials board. Sandwiches and filled organic baguettes are also served during lunchtimes.
Meals can be enjoyed in our informal dining room, the lounge area, the bar or on the riverside terraces.
The flagstone-floored bar, with its scrubbed pine tables, has retained the feel of an authentic old English Inn. The bar is open all day everyday and offers a fine selection of classic and local real ales, ciders and quality wines, by the glass or bottle.
Here is a little something to get your taste buds tingling ready for your next visit to us here at The Saracens Head Inn. All images are from the companies own websites, we claim no ownership of any photo.
Food Suppliers to The Saracens Head Inn
Meats – F.E. Richards, Crickhowell.
A high class butchers, and purveyors of the finest beef, lamb, pork, poultry, game, sausages & burgers and oven ready dishes just across the Welsh border. We source various produce from F.E. Richards, and as you can see, they provide us with some lovely fresh ingredients.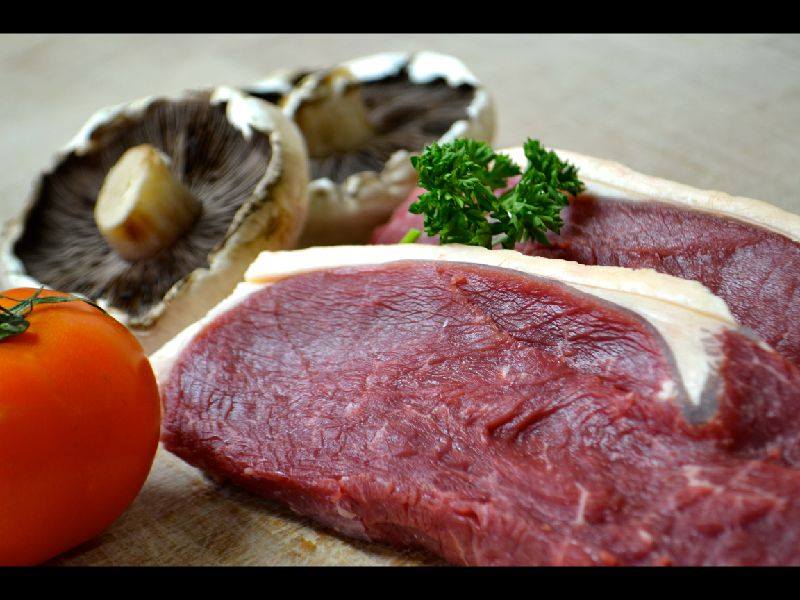 Rare breed pork and beef – Huntsham Farm (1 mile away from us).
Huntsham Court Farm specialises in producing the finest meat from rare pedigree animals – Longhorn beef, Middle White pork and Ryeland lamb who all benefit from roaming around in their beautiful Herefordshire rural setting. Most people will pass this farm en route to the Saracens Head Inn, on the left hand side about half a mile past Huntsham Bridge, a beatiful serene location.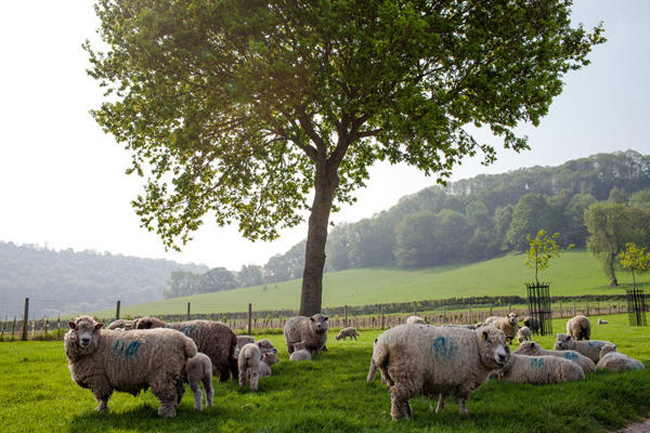 Welsh Venison Centre, near Brecon.
The Welsh Venison Centre and Beacons Farm Shop is a family-run business based in the Brecon Beacons National Park. Established in 1985 by the Morgan family and now run by husband and wife Andrew and Elaine Morgan. As well as supplying high-quality fresh meat to the farm's very well stocked Beacons Farm Shop, the farm now supplies award-winning beef, pork, venison and lamb to restaurants and hotels (some of them Michelin-starred) locally and nationwide.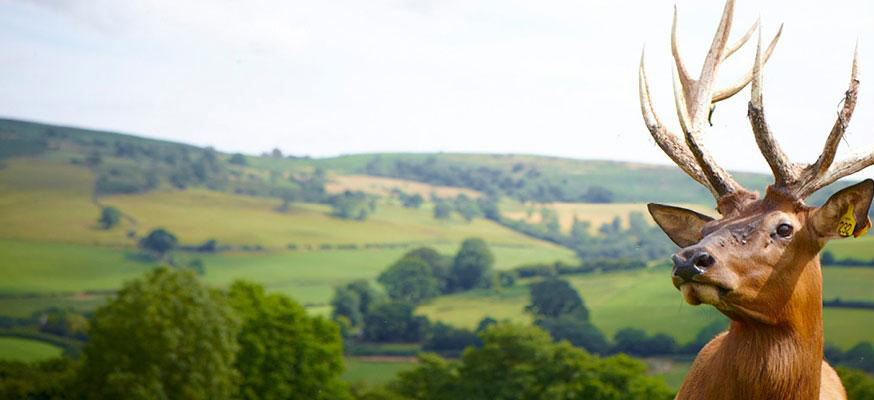 Poultry – Madgetts Farm, near Chepstow.
Madgett's Farm specialise in producing Free Range poultry. Reared and processed on their farm, over looking the Wye Valley. They are fed a cereal diet and allowed to roam freely, grown to full maturity; they supply to high quality Restaurants, Butchers, Farm shops and farmers markets outlets through out the county, and appeared on Rick Steins Food Heroes, market kitchen, The Great British Menu to name but a few..

Dried Meats – Trealy Farm, Mitchel Troy, near Monmouth.
Trealy Farm Charcuterie are the UK's leading artisan charcuterie producer, based in Monmouthshire. They blend traditional practices and innovative technology to make their products. The farm produce around 40 varieties of charcuterie meats from pigs, lamb, beef, wild boar, venison and duck, which they sell to renowned restaurants across the country and consumers.  Trealy are committed to using only Free Range, Traditional Breed animals with full and transparent traceability. Animal welfare is their highest priority and are uncompromising in the ethics of meat sourcing. Trealy work with their supplier farmers in equitable partnership, because they believe that supporting them fairly helps sustainable meat production and the survival of traditional breeds.

Deli supplies – Vin Sullivan, Blaenavon.
The profile of Vin Sullivan's product range has developed over many years and is an extension of its origins at the shop in Abergavenny's High Street, which opened in 1960. Today Vin Sullivan satisfies local demand for fine fresh fish, exotic meats, farmhouse cheeses and speciality dry goods with a large game plant supplying most major supermarket chains in Blaenavon. Vin Sullivan were one of the first inland wholesalers to gain the 'Seafish Processors Award' and the first in the UK to hold all three Seafish Quality Awards at the same time.

Faggots – Le Gourmet, Monmouth.
Le Gourmet owner and Master Butcher, Duncan Wills has been providing fine foods for tables for almost 40 years. Based in the historic border town of Monmouth, in the heart of the beautiful Wye Valley. Le Gourmet sources and sells top quality produce. Meats are locally sourced and butchered on the premises.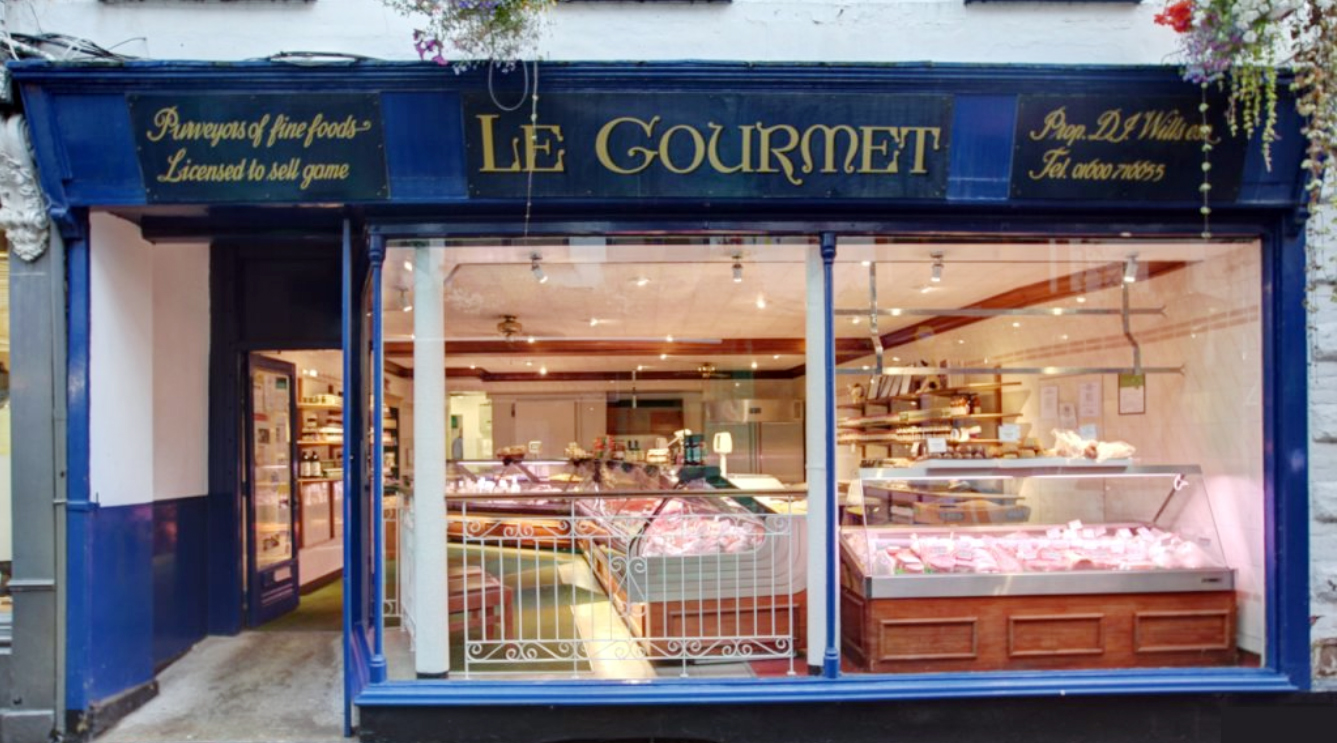 Wye Valley Asparagus, near Ross-on-Wye.
Wye Valley Produce is grown by fourth-generation farmers, the Chinn family, in the Wye Valley, near Ross-on-Wye in Herefordshire. The first Asparagus crop was planted in the Spring of 2003, and the Wye Valley brand has since expanded to include Rhubarb and Blueberries. The light, sandy soil and south-facing slopes of the meandering Wye Valley capture the earliest spring sunlight, and create a microclimate that is perfectly formed to produce some of the earliest, and the best, produce in the UK.  The Asparagus is hand-harvested and hydro-cooled down to 2° C within the hour. This ensures that it retains maximum freshness and flavour. Watch their video here.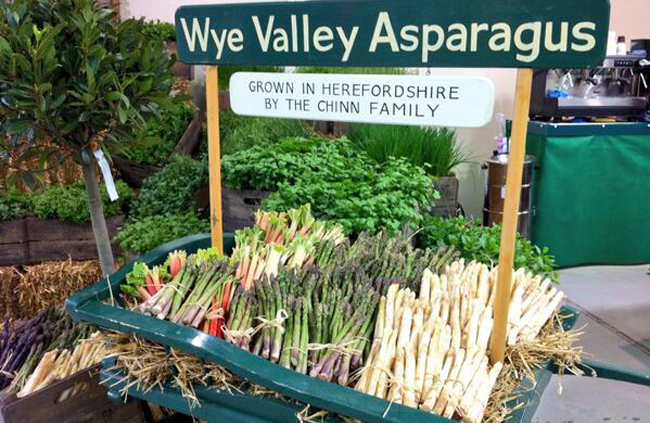 Cream – Bartonsham Farm Dairy, Hereford.
The growth of Hereford city and the continuing demand for milk has seen the ongoing expansion of this local business which now spans three generations. Bartonsham Farm Dairies supplies quality milk throughout Herefordshire, South Shropshire, South Wales and parts of Worcestershire.  Bartonsham Farm Dairies supplies a comprehensive range of quality products to bottled milk buyers and semi-retailers, including caterers, schools, colleges, works canteens, small shops, local supermarkets and bakers.

May's Eggs, Ledbury.
May's started their free range egg business on a family-owned farm near Ledbury, Herefordshire in 2004. The introduction of grading and packing facilities, means that the farm can offer customers eggs direct from the producer, guaranteeing traceability and low food miles. With British Egg Industry Council 'Lion Code' and RSPCA Freedom Food accreditations and by using high grade, non-GM feed, the quality of May's Eggs is guaranteed – perfect for our Full English Breakfast, fried, scrambled or poached!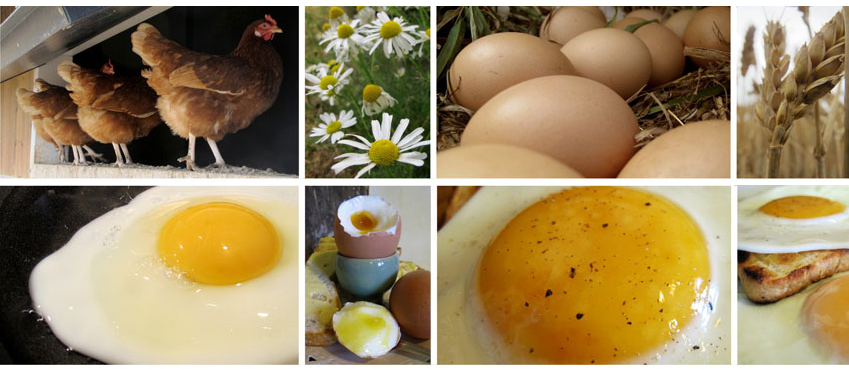 Brookes Ice Cream, Devauden, near Chepstow.
Brookes dairy rests in the rural heart of the the Wye Valley. The family have been making ice cream on their farm for over two generations. They aim to produce an artisan ice cream sourcing natural ingredients to compliment the double cream and fresh milk from their pedigree Jersey cows. Brookes ice cream is perfect as a delicious dessert or as a tasty treat.  No artificial colouring or preservatives – just rich double cream and the best natural flavours blended to produce the unforgettable taste of home made ice cream. A favourite all year round!

Tyrells Crisps, Leominster, Herefordshire.
Founded on July 10, 2002, Tyrrells make fine English crisps on their farm in the delightful Herefordshire countryside. Tyrrells use local potatoes, from local farmers, their favourites being Lady Rosetta and Lady Claire. The crisps are thick cut for more crunch with skins left on. Crisps are cooked by hand in small batches and they always leave the jackets on, too many tasty flavours to memorise, so we've written them on the board above the bar for good measure.
Drink Suppliers to The Saracens Head Inn
Westons Cider, Much Marcle.
Founded in 1878, Westons Cider and Perry has been made at 'The Bounds' in the Herefordshire Village of Much Marcle for over 125 years. Westons sells more than 150 ciders and perrys, including both organic and low alcohol varieties with 'Stowford Press' being the most popular.
Wye Valley Brewery, Stoke Lacy.
A friendly, family-run brewery that cares about real ales, real pubs and real people. Established by Peter Amor in 1985, the company moved to current premises in Stoke Lacy in 2002.  Wye Valley brew in a traditional way using only the finest quality raw materials – such as locally grown whole hop flowers – and are proud to be recognised as Herefordshire's leading cask-ale brewery.  Customers include everyone from locals dropping into the brewery shop, and drinkers in pubs throughout the region, to people who buy the bottled ales online and a growing number of discerning drinkers in Europe, Scandinavia and beyond.
Bulmers Cider.
The first drop of Bulmers cider was pressed by 20 year old H.P. 'Percy' Bulmer in 1887, using apples from the orchard at his father's rectory in Hereford. Although now owned by Heineken, Bulmers remains in Hereford as one of the world's largest and finest cider makers.
Severn Cider, Newnham, Gloucestershire.
Traditional, Hand Crafted Ciders & Perry, the fruit is selected from local orchards producing traditional varieties that offer vintage quality of fruit. Severn Cider are committed to conserving and propagating old traditional varieties and have recently established 'Box Kernel' in their orchards. which to the best of their knowledge is peculiar to the village of Awre.
Ty Gwyn Bottled Cider, Pontrilas, Monmouthshire.
Ty Gwyn are a multi award winning craft cider company founded in the Monnow Valley in Monmouthshire by cider apple grower and acclaimed fruit farmer James McConnel in 2007. Sold in many of the UK's leading restaurants and gastropubs and in Waitrose, Ty Gwyn is a perfect choice for the Saracens Head Inn (we have visits from local musicians and staff of Rockfield Recording Studios in the Monnow Valley). The cider is sold in at least three Michelin starred restaurants with apples used being the classic varieties of British Cider – principally Dabinett and Vilberie, with Brown Snout and Michelin. Ty Gwyn cider is not made from concentrate, only the finest cider apples are carefully sourced from the best growers. It is naturally fermented for a minimum of six months.
Kingstone Brewery, Meadow Farm, Chepstow.
Kingstone Brewery take traditional recipes and use the best raw ingredients to give a naturally tasty and satisfying result. Each ale in the range of eight has its own character but they all share the same authenticity of process and flavour. The beer is unfiltered, uncompromised and unashamedly real. Kingstone Brewery headquarters nestle in the picturesque Wye Valley, just down the road from Tintern Abbey (where monks first began brewing in the 12th century).
Bespoke Brewery, Forest of Dean.
The Bespoke Brewing Co. is a traditional brewery producing high quality, award winning beer with a bespoke label design service. The beer is produced on the site of the old Wintles brewery in the Forest of Dean, Gloucestershire, formerly a large independent Victorian brewery. Closed down in the early 1900's Bespoke have now resurrected the traditional art of brewing on the same site. Using bespoke recipes, the real ale is hand crafted on the premises using only premium ingredients. Rigorous quality control and tasting ensures that the finished product offers a great taste every time.
Book your meal or stay with us today, we look forward to greeting you! www.saracensheadinn.co.uk/eat/
Chris, Pete, Paul and all at the Saracens Head Inn.