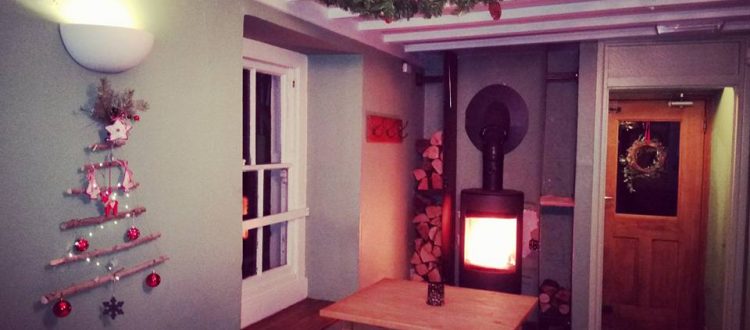 Newsletter & Festive Opening Times
Welcome to our Christmas Newsletter.
Just a couple of updates which some may find of interest, we are having a new roof over the bar area, new facade and creation of two brand new river facing rooms; using only the finest locally sourced builders and scaffolders. Here are a few photos, but it's business as usual inside.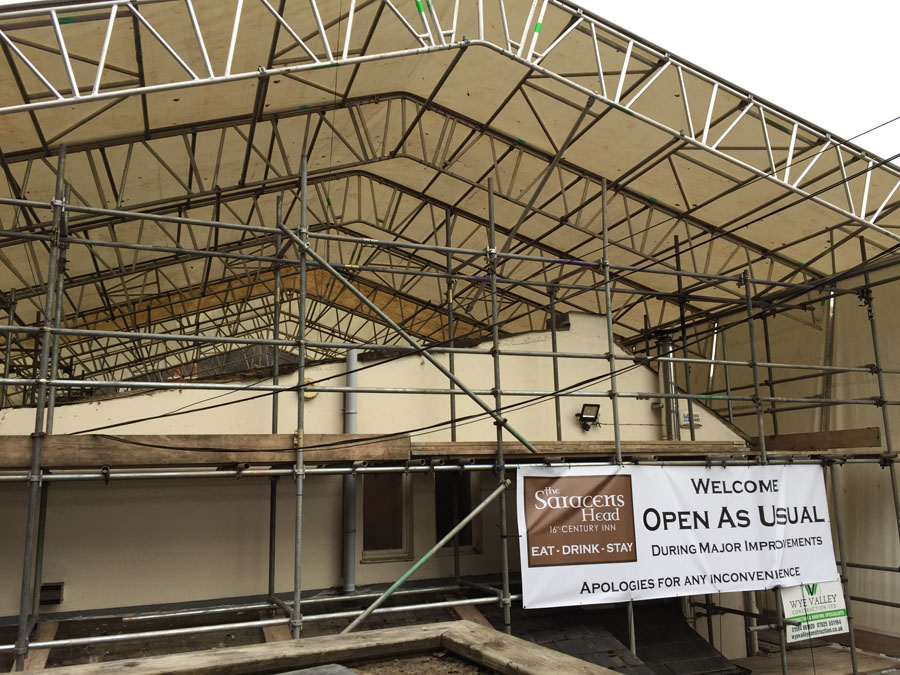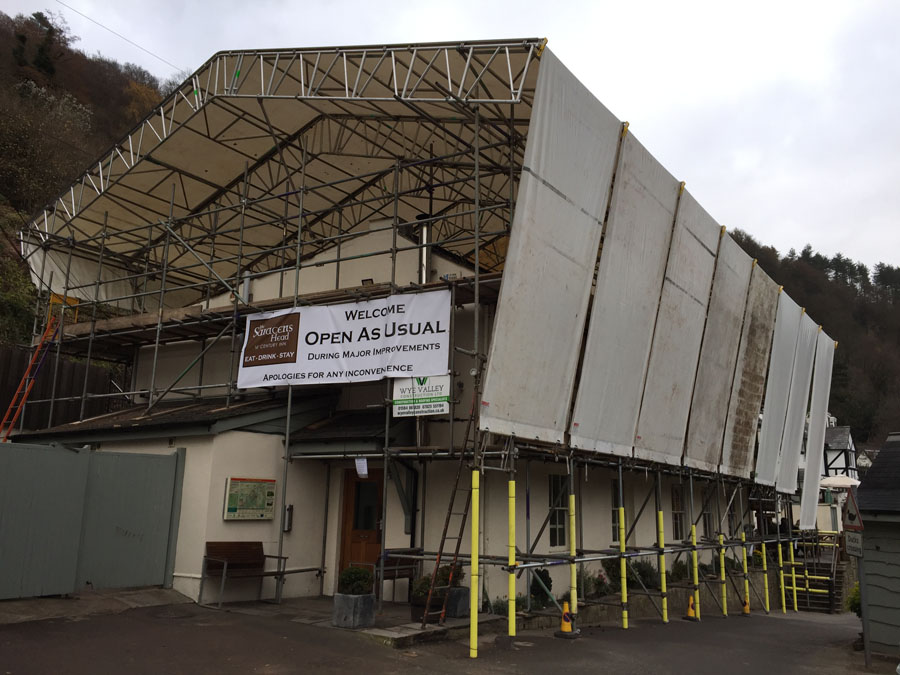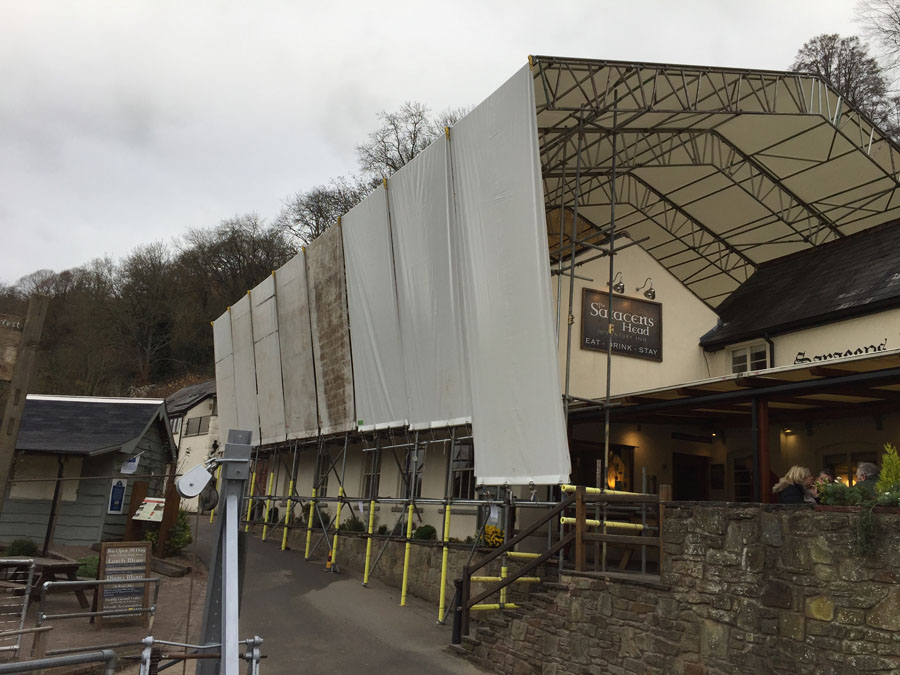 Football Sponsorship
The Saracens Head Inn are proud to continue our kit sponsorship two Ross junior football teams; Ross Under 9 Colts and Ross Under 17′s.
Ross Under 9 Colts
New Food Photos
We serve food seven days a week, lunchtimes and evenings and have recently commissioned Jack Spicer Adams to take some photos of our chef's latest offerings.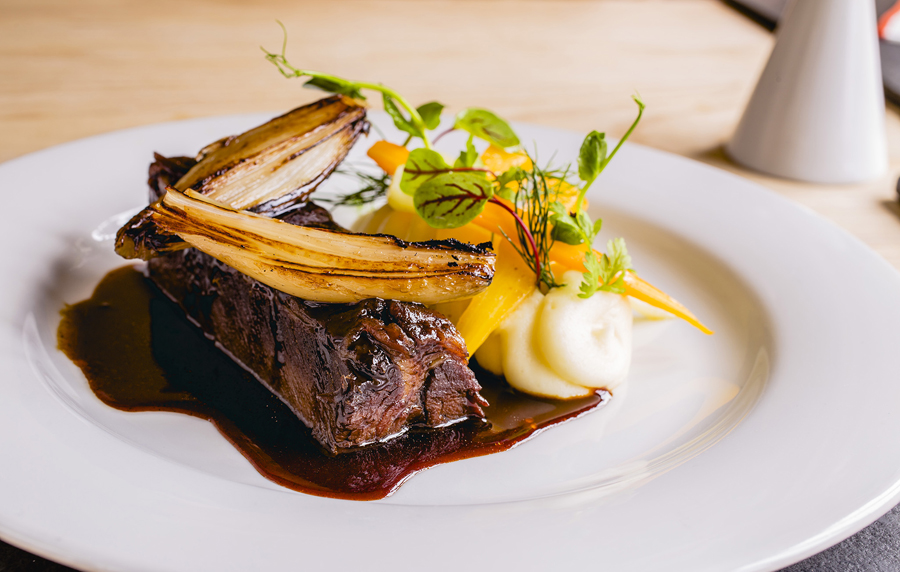 Christmas and New Year period Opening Times
Open as usual until Friday 23rd of December.
Saturday December 24th Christmas Eve, open until 4.00pm, food served until 2.30pm.
Christmas Day closed all day.
Boxing Day Monday 26th of December until Thursday the 5th of January 2017, including New Years Eve and New Years Day, open until 4.00pm food served until 3.00pm.
Friday January 6th 2017 onward, open as usual.
We wish all our customers and friends a very merry Christmas and a Happy New Year!