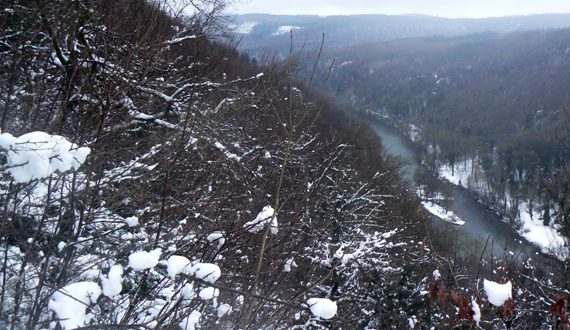 Winter Deals at The Saracens Head Inn
Why not take advantage of our mid Winter Deals this December 2019.
We are offering a fantastic 25% off one night's stay or 35% off two consecutive nights stay, bed and delicious English breakfast on any available room on selected Sundays and week days throughout December.
Winter in this Area of Outstanding Natural Beauty is something special, you never quite know what you'll get, snowy scenes or frosty misty mornings on the River Wye, or fleeting clouds and cold icy moonlit forests.
Our kitchen is always on hand to warm visitors up with locally sourced seasonal produce and we have a real log fire in the bar to keep things toasty on frosty days and wintry nights.
We have the following available dates to take advantage of our Winter Deal.
December 1st, 2nd, 3rd, 4th, 5th.
December 8th, 9th, 10th, 11th, 12th.
December 15th, 16th, 17th, 18th, 19th.
December 22nd, 23rd.
*Please note: The discount applies to double occupancy and bed & breakfast only.
How To Book for December
Check availability by searching for your specified date/s first. Click Here: Room Availability
Add promo code: "ONENIGHTDEC" or "TWONIGHTSDEC" (depending on your preference) into the promo code box and click "REDEEM" button.
Scroll down to your desired double occupancy room.
Select "2 adults" from drop down menu, then "SHOW RATES" and "ADD TO BOOKING".
*Please Note: Your discounted rate will appear only after ADD TO BOOKING is clicked.
Click "NEXT" and continue to payment page.
See our rooms here: www.saracensheadinn.co.uk/stay
View our latest menu here: www.saracensheadinn.co.uk/eat