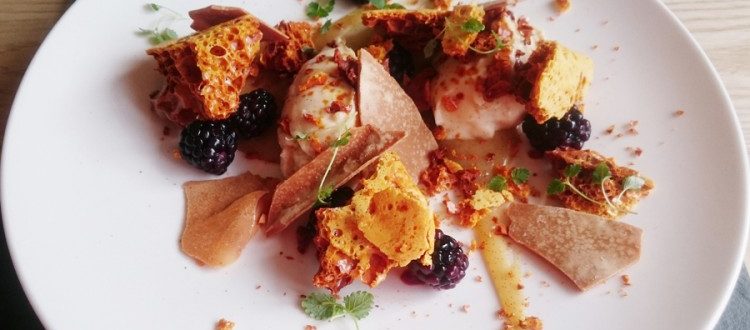 The Saracen's Head Inn 'Wye Valley Desserts'
We take our food and drink pretty seriously here at the Saracen's Head Inn, and we have had some extremely talented chefs rise up through the ranks over the years. Our latest addition to the team is junior sous/pastry chef Jamie Tully.
Jamie is a 22 year old Builth Wells lad with a huge passion for crafting exceptionally delicious desserts. Jamie has relocated to the heart of the Wye Valley, Herefordshire and he aims to capture your heart through his love of desserts, puddings and pies!
We asked Jamie if he could provide a few words on his career so far:
"My professional career began at Newtown college, I studied there for two years and completed my third year as an apprentice at the Lake country house hotel in Llangamarch Wells. I worked there for 2 years and left as CDP/ Pastry chef."
"Since then ive worked in all kinds establishments. Ive been fortunate enough to have gained work experience in some of the countries top michelin starred restaurants. I have also travelled with my career, I have worked in France, Spain, Bulgaria, America and most recently I completed 2 ski seasons in Austria. Now I'm excited for my next adventure, and future at the Saracens Head Inn."
Jamie's Saracen's Head Inn Desserts
Oops I Dropped The Cheese Cake
A deconstructed vanilla cheese cake, homemade honey comb, sous vide and burnt rhubarb, or blackberries and baked white chocolate.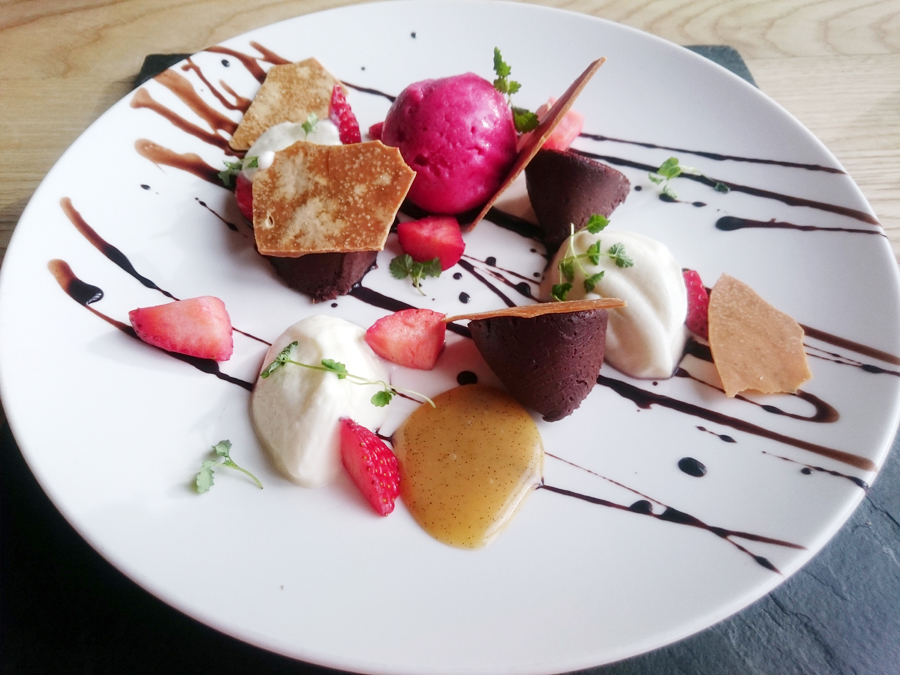 Chocolate
A bitter chocolate panna cotta, salted chocolate sauce, vanilla puree, baked white chocolate, white chocolate foam and goose berry sorbet. Made with Rowlstone Farm Herefordshire ice cream and sorbets.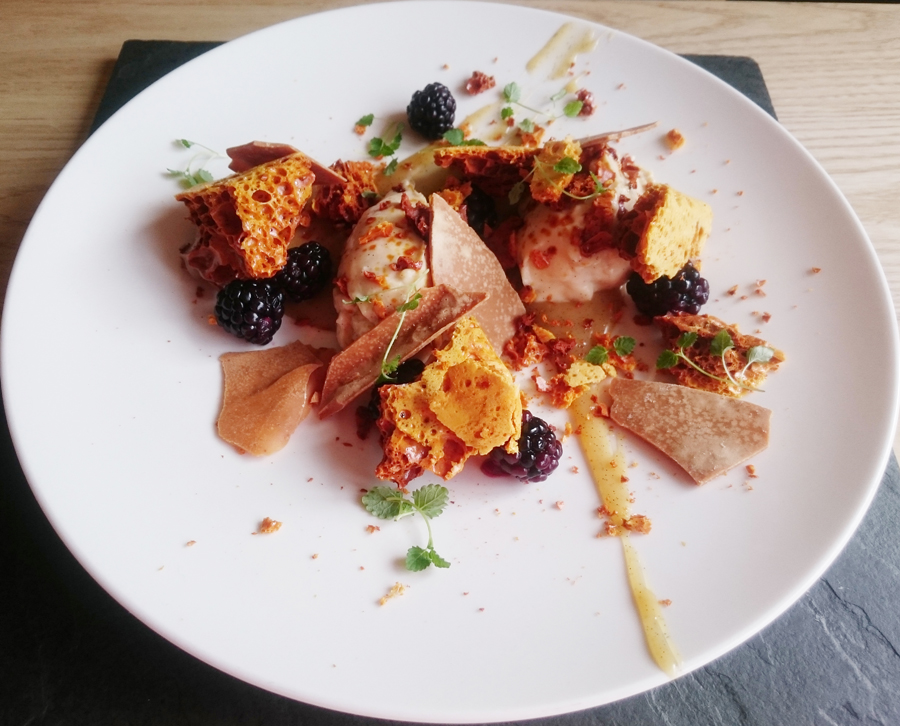 Apple Tarte Tatin
Made with Rowlstone Farm vanilla fudge ice cream, and home made honey comb.
Iced Hazelnut Parfait
Delicious hazelnut parfait with toasted hazelnuts, bitter chocolate sauce, and Rowlstone Farm caramel ice cream.