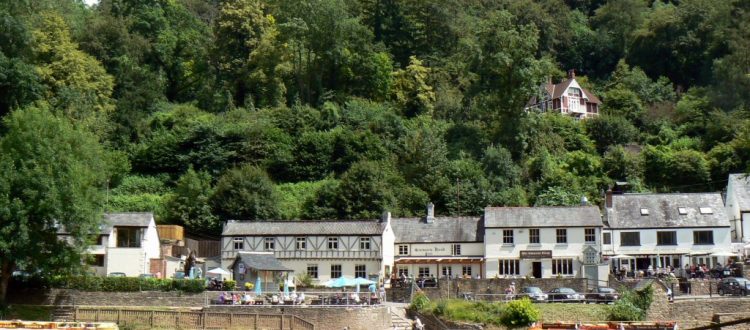 Things To Do in Symonds Yat!
Many thousands of people visit Symonds Yat each year, and summer is by far the busiest time. There is so much to see and do if you visit, it's not all about food and drink though.
The Saracen's Head Inn is excellently located for exploring the Wye Valley, Forest of Dean and the surrounding area. Whether you are looking for fun-packed days out, or simply relaxing.
Our ancient riverside Inn makes an ideal base from which to explore the Wye Valley, Forest of Dean, Brecon Beacons, The Black Mountains and the many castles and other ancient monuments in the area.
The Inn is situated in Symonds Yat East, equidistant from the market towns of Ross-on-Wye and Monmouth (approximately 5 miles away). The larger market towns of Hereford and Abergavenny being within easy driving distance.
We take a brief look at some of the many things you may wish to try while visiting this rural corner of Herefordshire.
Wye Valley Walks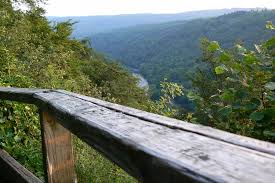 There are loads of things to do in Symonds Yat itself.
It is in a recognised Area of Outstanding Natural Beauty and is well known for its scenic riverside and forest walks. Symonds Yat is renowned for is natural river scenery and the magnificent view from Symonds Yat Rock.
The area of Symonds Yat lies within the borders of Herefordshire and Gloucestershire. Many people mistakenly think that Symonds Yat is in Wales, it isn't, however it is very near the border of Monmouthshire and you can easily wander into Wales when exploring Symonds Yat without ever knowing.
If you're into hiking or walking take a look at our Wye Valley Walks article here.
Cycling
The Peregrine Path is a level cycle route which traces the river from Monmouth along the river to The Saracens.
It follows the old railway line for 10km and is great for all ages Download The Peregrine Path Map and Hire a bike for the day.
There are various other off-road tracks and easy access to the Forest of Dean, Pedal A Bike Away will be able to inform you of the many different cycling routes in Symonds Yat and the Forest of Dean.
Fishing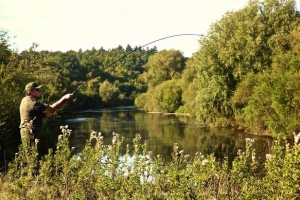 The River Wye is one of the finest fishing destinations in the UK. It is the fifth-longest river in the UK, stretching some 215 kilometres (134 mi) from its source on Plynlimon in mid Wales to the Severn estuary.
For much of its length the river forms part of the border between England and Wales. The Wye Valley (lower part) is an Area of Outstanding Natural Beauty.
The Wye is important for nature conservation and recreation, fishing has traditionally played a large role in both survival for people living near it and for tourism.
You can find barbel, chub and pike as well as roach, dace, perch and even the odd carp.
Residents of the Saracen's Head Inn can fish for free on the Newport Anglers stretch outside of the Inn but only during the coarse fishing season which runs from 16th June to 14th March.
Please see www.anglingdreams.co.uk for all your fishing related enquiries.
Canoeing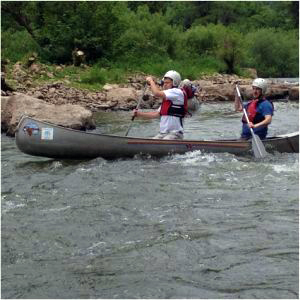 Why not explore the area by River? You can hire a canoe or kayak from the Wyedean Canoe & Adventure Centre located next to The Saracens Head.
It's a brilliant way to explore the nooks and crannies of the river, you can start up stream and work down over the course of a day or start from near the Saracen's Head Inn and canoe up stream with a gentle meander back down.
You will see the area in a completely different light and it's always a great way to work up a thirst and appetite for the evening.
River Cruises
If canoeing isn't your thing, you can try a scenic gentle river cruise with guided talk.
Kingfisher cruises operate from outside The Saracens Head. They offer 45 min cruises along the River with guided commentry.
Bird Watching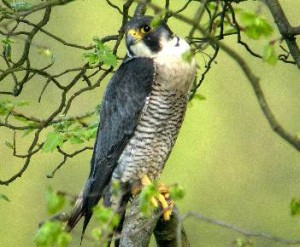 Symonds Yat Rock viewpoint is well known as one of the best, if not THE best site to watch Peregrine Falcons.
However, there is much more to be seen and regular birdwatchers can be well rewarded for their patience.
You can find King Fishers, Goshawks, Tawny Owls, Nuthatches, Coal Tits, Swifts, Swallows and House Martins to name but a few.
You will find more information on bird watching in Symonds Yat on the RSPB Symonds Yat Rock page.
Rock Climbing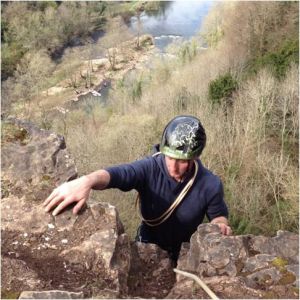 Symonds Yat couldn't be a better place to experience the thrill and excitement of Rock Climbing, with heights from 10 metres to 30 metres plus!
Climbing on the natural surrounding Limestone cliffs with professional instructors is perfect for those who want to experience Climbing in a safe and relaxing environment or those who want to perfect their skills.
Wye Dean Adventure Centre is situated next to the Saracen's Head Inn car park and offers everything you will need.
Their instructors are either SPA (Single Pitch Award), MIA or MIC- qualified and site specifically trained, so you can enjoy your experience knowing that you are in safe and competent hands.
A 3 hour Climbing session starts at the land centre at Symonds Yat Rock. With only a 10 minute walk to the cliffs you get the most out of your time. More info here.
Caving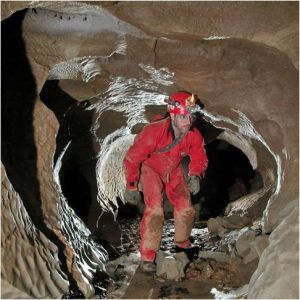 Symonds Yat is riddled with interesting caves, some man made, some natural and others a combination of the two. There are a few caves near the Biblins which are of special archeological interest such as King Arthur's cave.
Walk, crawl and sometimes shuffle through miles of passageways into vast open caverns with stalactites and stalagmites. Many Species of Bats call the Caves home and the only way to get a close up look is to go caving!
All of Wye Dean's caving instructors are Qualified Cave leaders and are site specific trained on the surrounding caves.
A 3 hour session starts from their centre and entails a short walk to the start of the caves, you are given a boiler suit, helmet and light and with a brief explanation of where you are going, you then set off into the caves being lead by the instructor.
Suitable for novices and experienced alike. You can choose a cave system that is suitable for your requirements.
Caving is great fun for all persons aged 8 and upwards. See Wye Dean Adventure Centre for more info.
Hedge Puzzle & Butterfly Zoo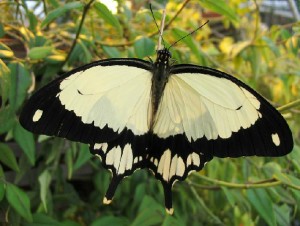 The Jubilee Maze is one of Britain's most famous traditional hedge mazes, with a romantic temple at the centre and over a kilometre of hedges. It was planted by Lindsay and Edward Heyes in 1977.
Find your way then play! This maze is a great place to play tag or Marco Polo with all the family. Not up to running around? Play by stealth! There's a viewing platform for calling directions… but who can you trust?
Next door is the Butterfly Zoo. You can walk with butterflies from around the world. Wye Valley Butterfly Zoo is indoors, it's tropical and it's teeming with exotic butterflies.
Living butterflies fly around as you discover their fascinating lives in close-up. They're amazing. See for yourself every stage of their life-cycle: Egg, caterpillar, chrysalis and some of the world's most beautiful butterflies.